Hello readers!
Today, I want to share with you a truly interesting experience that arose after my participation in the Kase Photography Contest 2022. At the beginning of this year, I had the great fortune of being awarded with one of the top prizes for my photograph 'The Golden Crown'.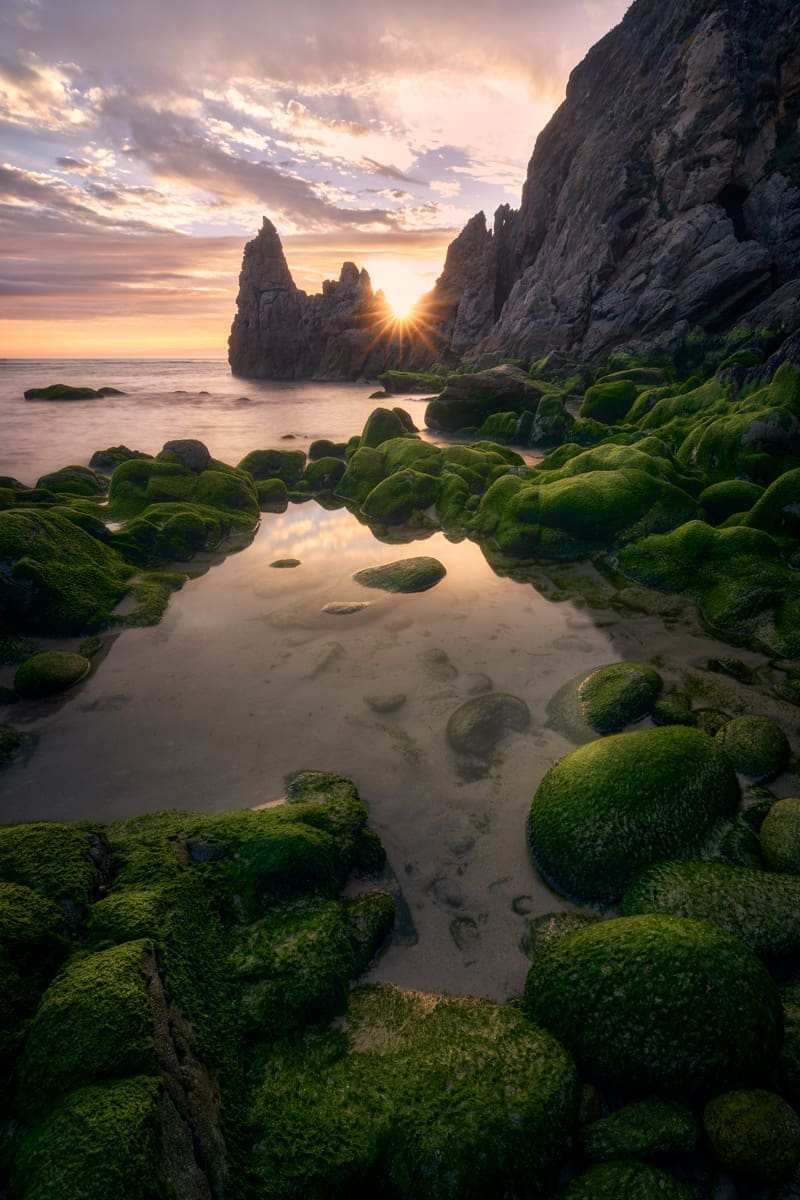 As a prize, I was supposed to receive the Kase KW Revolution Magnetic Professional ND Kit in 82mm.
However, something even more interesting happened. After conversing with the brand and sharing my needs and preferences, we reached a special agreement. Instead of receiving the 82mm kit, the brand generously decided to send me the Kase KW Revolution Magnetic Professional ND Kit in 95mm and added two additional adapter rings for 77mm and 82mm lenses. This customized arrangement has provided me with the opportunity to explore and experiment for the first time with magnetic filters that are compatible with the lens I use in a significant percentage of my photographs, my Irix Blackstone 15mm, which has a diameter of 95mm.
Furthermore, this agreement has also opened the doors to an exciting collaboration with the Kase Filters brand and their distributor, DCAMARA . I am truly thrilled to be able to work alongside them to share my insights, experiences, and results while using their equipment.
Starting today, you can enjoy an 8% discount on all KASE products using the code LOST on the DCAMARA website!
Before continuing, I want to clarify that this is not a paid collaboration or anything like that. In other words, I will reflect any aspect that I consider negative or that doesn't convince me 100% about this filter kit.
Let's go!
My very first magnetic filters
The world of photography and its accessories has been undergoing constant evolution in recent years. More and more brands are launching new products that aim to enhance and streamline our photographic experience. Among this wide range of accessories, there was one in particular that caught my attention and piqued my curiosity: magnetic filters.
Magnetic filters represent an innovation in the field of photography, offering a practical and efficient way to use filters in our shots. Instead of traditional systems that often require filter holders and adapters, magnetic filters use a magnetic mounting system that makes them extremely easy to attach and detach from our lens. This magnetic technology provides a secure and firm grip, preventing unwanted shifts or vibrations during capture.
So, when I received the Kase KW Revolution Magnetic Professional ND Kit, I was excited to give them a try, see how they work, and assess the quality they offer.
In the following sections, I'll share my initial impressions and experiences when using these new magnetic filters in various situations and lighting conditions. And, of course, we'll see if they've lived up to my expectations or not!
Packaging
I believe I can generalize when I say that we all appreciate a good presentation when we receive a product at home, right?
Well, in this aspect, Kase has done its dutties!
The packaging of the Kase KW Revolution Magnetic Professional ND Kit focuses on providing an attractive and functional presentation, protecting the filters, and offering a nice user experience.
Every detail, from the outer design to the internal organization, is carefully thought out to provide a comfortable and intuitive unboxing experience.
The kit comes in a sturdy and elegant box that reflects the product's quality, value, and the brand's commitment to keeping the filters safe during transportation and storage. On the front of the box, you'll find the Kase logo, as well as an illustrative image showcasing what can be achieved with the filters included in the kit.
Upon opening the box, you'll find an organized and well-designed interior that ensures the filters are well-protected.
What does this Kase KW Revolution Magnetic Professional ND Kit include?
Well, here's what you'll find in the kit:
1 x Ultra-thin Magnetic Inner Adapter.
1 x Magnetic Inner Adapter.
1 x Filtro KASE KW Revolution Polarizing Filter.
1 x Filtro KASE KW Revolution ND8 (3 Stops)
1 x Filtro KASE KW Revolution ND64 (6 Stops)
1 x Filtro KASE KW Revolution ND1000 (10 Stops)
1 x Filter Holder Case.
1 x Magnetic Cap.
Kase Revolution Magnetic Filters
Before delving into my personal experience with the Kase KW Revolution Magnetic Professional ND filters, I want to make it clear that I won't go into technical details that can be easily found on Kase's website, their distributor DCAMARA's website, or other sources online.
The main purpose of this article is to share my practical experience, sensations, and how these filters have influenced my creative process. However, I will mention some aspects that I believe are interesting.
First Impressions
The initial sensation with this kit in my hands is that it's made of quality material, sturdy, and with truly meticulous finishes.
From the filters themselves, through the rings/adapters, to the small case for storage, everything seems to be constructed with good materials that, hopefully, will be durable (everything points in that direction). Although the latter, we'll be able to confirm as time goes on!
Furthermore, one of the aspects I had some skepticism about was whether the magnetic system that underpins all this "technology" would be reliable enough. Now I can assure you that, up to this point, it has been 100% reliable and has exceeded any of my initial expectations.
In fact, when you have multiple filters simultaneously attached, or even the cap of the kit, it can be a bit "challenging" to remove just the last one due to the strong magnetic connection. Nothing to worry about, with a bit of skill and practice, you'll manage it easily!
Case
The kit includes a brown case in which all the elements fit neatly, and they will be completely protected from impacts, dirt, and dust. The case has a small strap that allows you to attach it to your belt, and another one that lets you hang it from your tripod or secure it more effectively.
Its construction allows you to open and unfold it quite extensively, so you can see all the contents with just a quick glance.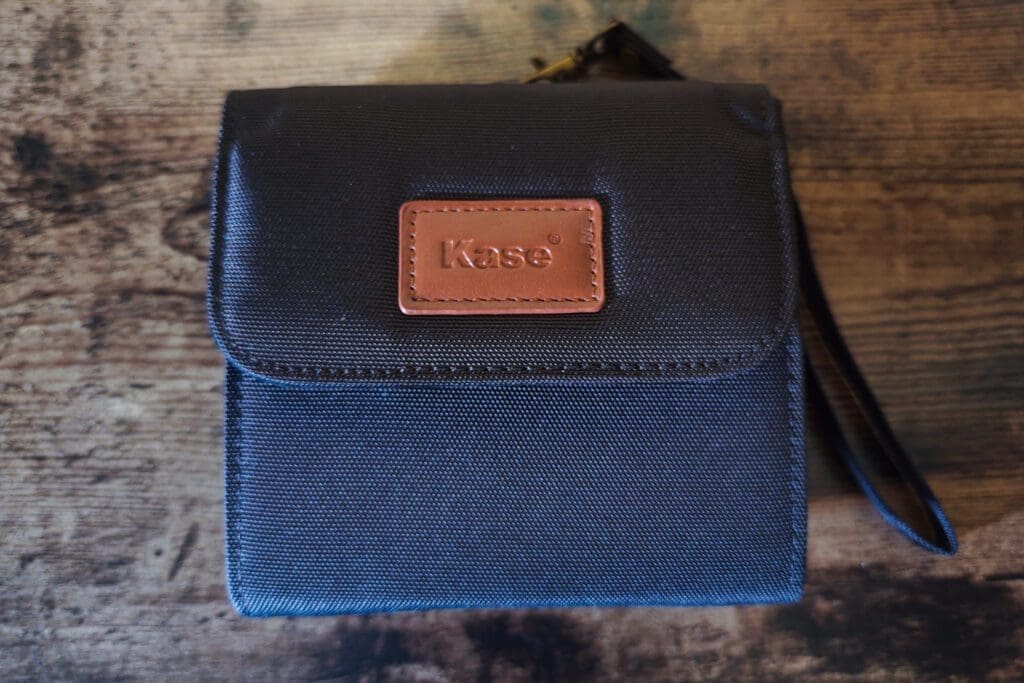 Color Coding
Each of the filters in this kit has a colored ring on its outer part, following a color code that helps us quickly identify them, whether they are in the case or attached to the lens:
Silver: Polarizer.
Blue: ND8 (3 stops)
Yellow: ND64 (6 stops)
Red: ND1000 (10 stops)

This way, with just a quick glance, we can identify which ring we're looking for in the case or which ones are attached to our lens.
Something as simple as this color code makes our work much easier, especially during those fast-changing sunrises and sunsets where the light shifts rapidly and we have to adapt just as quickly
Rings, Adapters, and Compatibility
As I mentioned previuosly, this kit comes with two rings that attach to our lens and allow us to place the magnetic filters on them.
Whether you use the ultra-thin or the classic ring, you can attach both the magnetic filters and screw-on traditional filters. You can continue using your lens's standard cap and hood, as well as the magnetic cap that comes with the Kase kit.
The ultra-thin ring comes with a small plastic tool that makes it easier to screw onto the lens, although I haven't needed to use it as I found it easy to attach by hand.
Furthermore, all filters in this series are compatible with screw-on filters of the same size. In other words, you can screw any traditional filter with the same diameter onto the magnetic filter.
All these details increase the versatility of our equipment and allow us to be faster and more efficient when taking photos.
On the other hand, the adapters to use the filters with my other lenses (remember that Kase also sent me adapters for 77mm and 82mm) only allow the use of the magnetic filters and prevent the lens hood from being extended or the original cap from being put on, although you can use the magnetic cap from the kit.
I'm not sure how their performance and compatibility with other equipment combinations will be, but in my case, it has been great. I can work with my old screw-on filters and filter holder and combine them with the Kase filters without much trouble if needed.
Optical Quality
The glass used in the Kase KW Revolution filters is of exceptional optical quality. They feature multicoating with anti-reflective properties and are water/oil repellent on both sides, making them easier to clean when you get too close to a waterfall or get surprised by a wave near the sea. I've been in both situations, and it works!
So far, I haven't noticed any issues or loss of quality in my photos, even when combining multiple filters.
Vignetting
Vignetting might be the only "negative" aspect I've found while working with these filters.
I conducted three tests with my Irix Blackstone 15mm f/2.4 lens that has a 95mm diameter: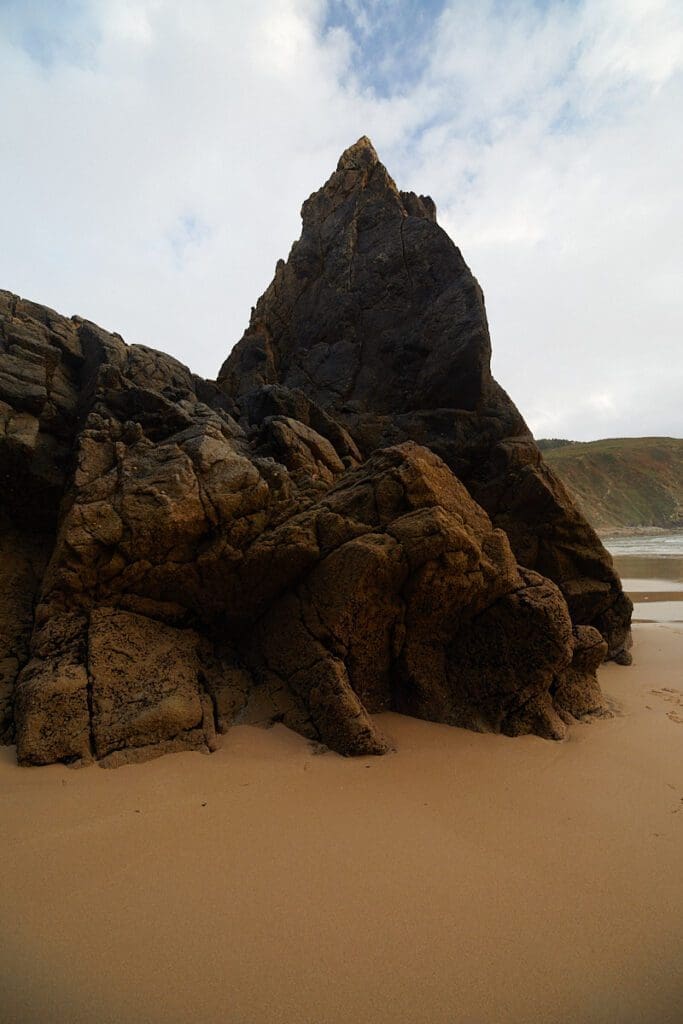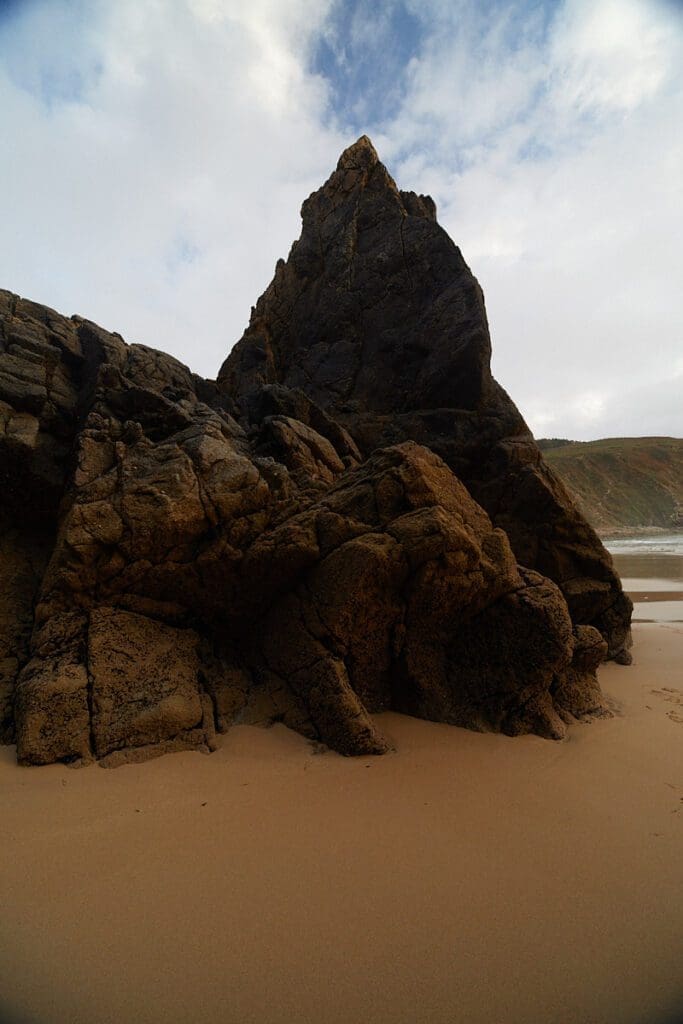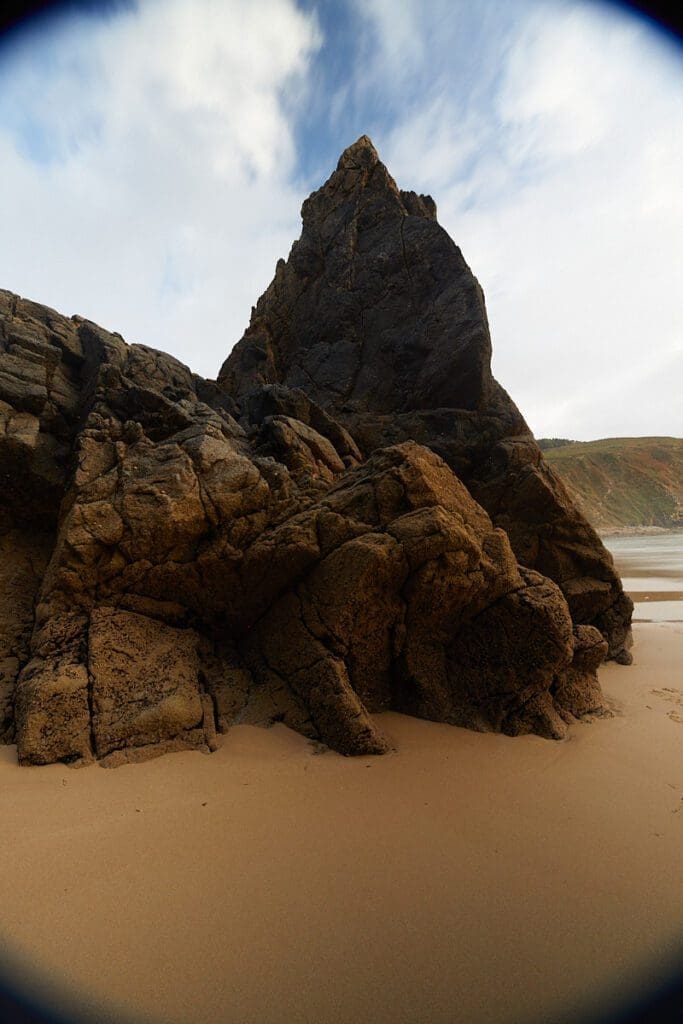 Irix Blackstone 15mm + Kase WM Revolution CPL
Irix Blackstone 15mm + Kase WM Revolution CPL + Kase WM Revolution ND8
Irix Blackstone 15mm + Kase WM Revolution CPL + Kase WM Revolution ND8 + Kase WM Revolution ND64
We can observe that in the first image, using only the CPL (Circular Polarizer), there's already a slight vignette that becomes more pronounced when adding a second filter and becomes completely evident when including a third one.
I didn't consider adding another filter as the result would have become impractical.
With my Canon 16-35mm f/2.8 lens with an 82mm diameter (using a step-up adapter), I conducted three tests: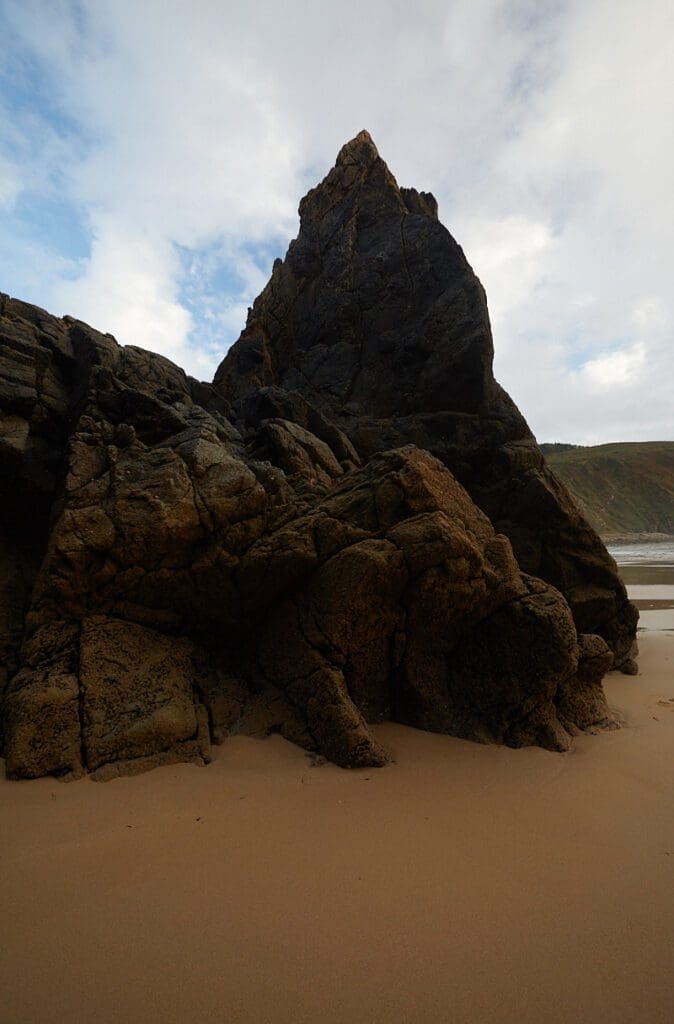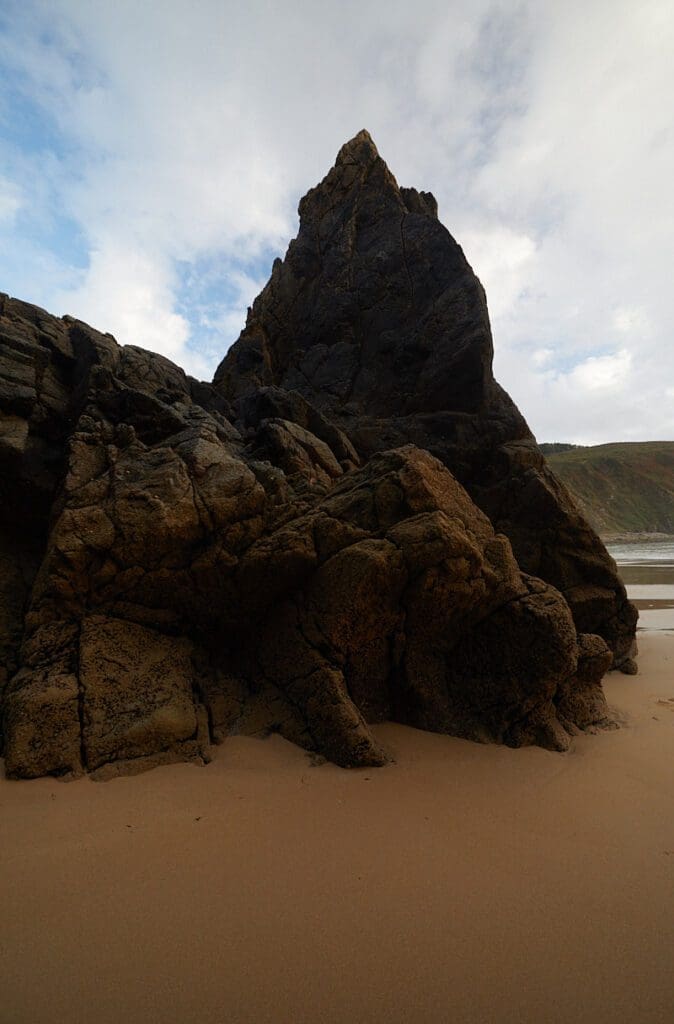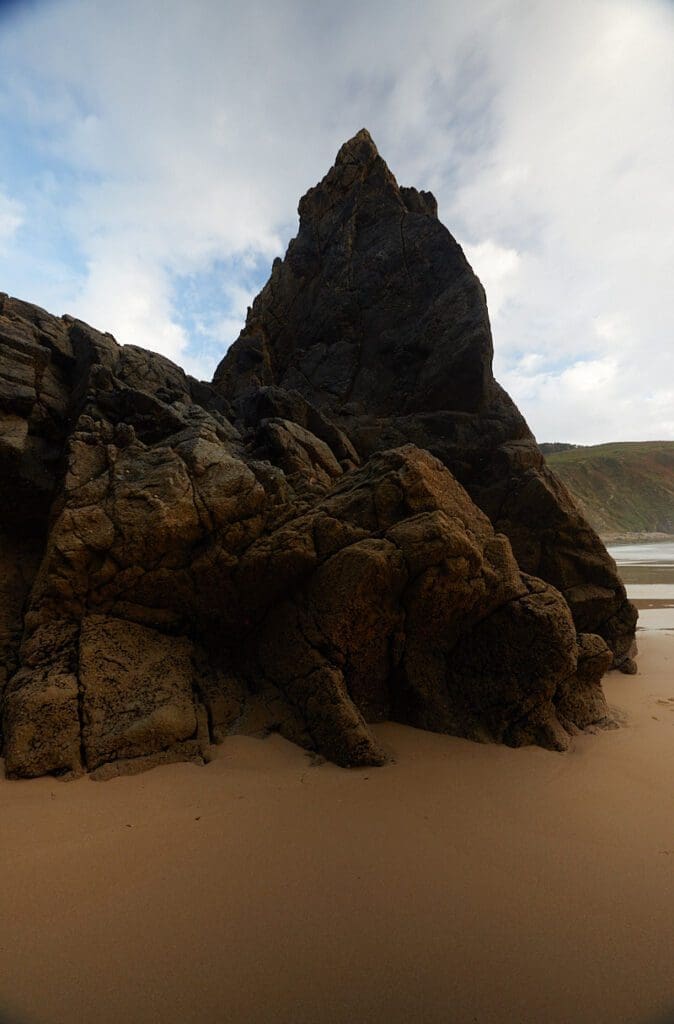 Canon 16-35mm 82mm + Kase WM Revolution CPL
Canon 16-35mm 82mm + Kase WM Revolution CPL + Kase WM Revolution ND8
Canon 16-35mm 82mm + Kase WM Revolution CPL + Kase WM Revolution ND8 + Kase WM Revolution ND64

In the first two images, there's no visible vignetting, and in the third one, a small shadow begins to appear, indicating that with 2 filters, there's no vignetting, and with 3 filters, there's a very slight vignette. I didn't test it with 4 filters, but I believe it wouldn't be a significant issue, and in reality, needing that many filters simultaneously is quite rare.
However, unless in extreme cases, a bit of vignetting is not concerning or invalidating, as it can be corrected in post-processing or with a slight crop.
My recommendation to avoid these vignetting issues when combining magnetic filters with lenses of different diameters is to have a kit with a diameter larger than your largest lens or, at most, the same size (assuming that you'll have more vignetting issues). This way, you can use the filters natively on this lens or with step-up adapters.
If you want to be even more certain, on the DCAMARA website, there are tables that list some combinations of filters, step-up rings, and lenses that result in vignetting.
I suggest taking a look before checking your filters to avoid this issue.
Conclusions
After using Kase KW Revolution filters for a few months, I can confidently say that they have streamlined my workflow in the field and allowed me to achieve results that I'm extremely satisfied with.
The fact that they are compatible with other traditional systems has given me the freedom to choose the right combination for each moment according to my needs, and I believe this versatility is one of the strong points of this filter kit.
Highlights
Optical Quality: The sharpness and quality of your photographs won't be compromised by their use.
Versatility: The ability to combine the magnetic filters with each other and with other filters/filter holders using traditional systems.
Speed and Agility: It's very easy to attach them to the lens, rotate the polarizer, and identify each filter by the color of its ring.
Organization: The entire kit fits into its own case, ensuring that everything is well protected and organized.
Creativity: The possibilities brought by the combination of these filters offer endless photographic opportunities.
Pay Attention
I haven't found any real issues in the field except for a couple of details that I think are worth mentioning. I refer to these as details rather than problems because they have easy solutions:
Vignetting: Accumulating multiple filters on very wide-angle lenses can lead to vignetting. This can be easily addressed in post-processing for non-extreme cases.
Color Cast: I've noticed that the polarizer can introduce a slight magenta color cast in certain circumstances. Specifically, this has occurred in some photos taken during the last hours of daylight.
Vibrant Colors: It's known that polarizing filters eliminate reflections and intensify colors. In the case of Kase, this effect is quite noticeable, perhaps more so than with other filters I've used before. Some might like it, while others might not. Regardless, it's easily remedied by "depolarizing" slightly before capturing the shot or reducing saturation in post-editing.
Initially, it might seem a bit tricky to separate two filters or the magnetic cap when they're attached to the lens. However, as you become accustomed to using them, this will become more natural.

REMEMBER! Starting today, you can enjoy an 8% discount on all KASE products using the code "LOST" on the DCAMARA website!
Using Filters
The use of filters in our photography enhances our creativity and allows us to achieve results that would be difficult to obtain without them.
Here are some examples of how the use of filters can drastically transform the same scene: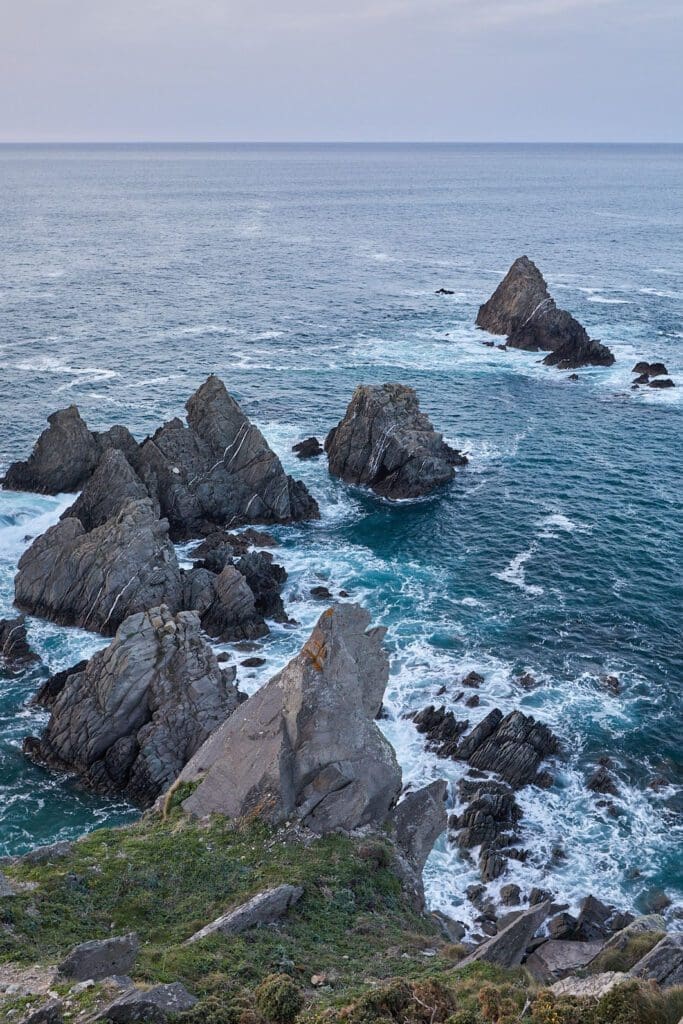 Photo with basic editing: Canon 5D MK IV + Canon EF 16-35mm F2.8 II USM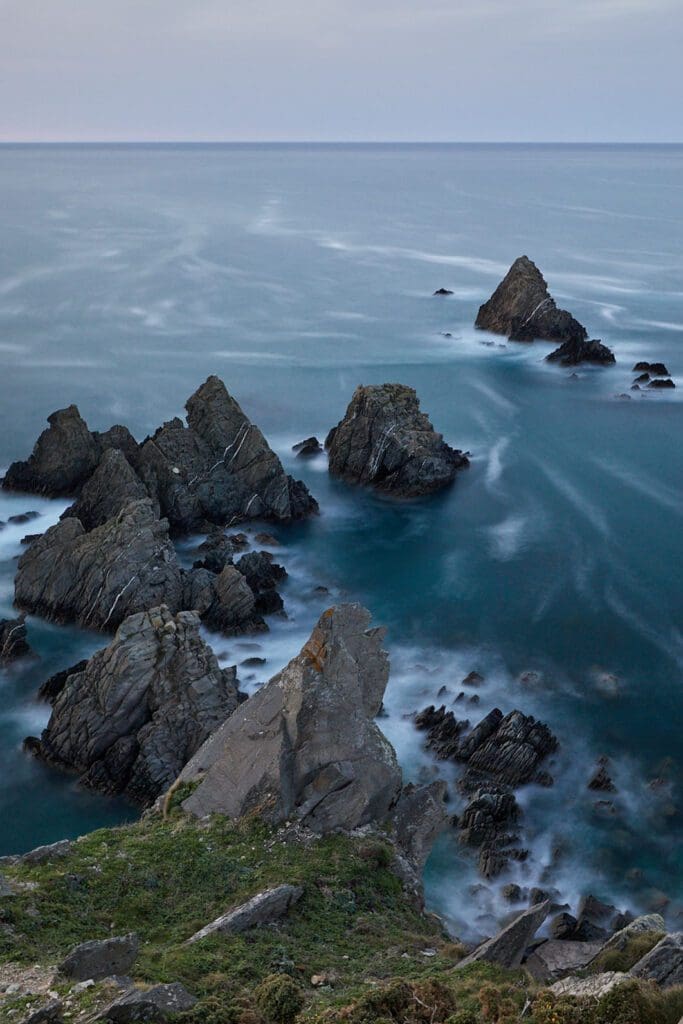 Photo with basic editing: Canon 5D MK IV + Canon EF 16-35mm F2.8 II USM + Polarizador KASE KW Revolution + Filtro KASE KW Revolution ND1000
My Photographs
Here are some final results of photographs I've taken in recent weeks using the KKase KW Revolution Magnetic Professional ND Kit.
Don't forget to let me know what you think in the comments!
Canon 5D Mark IV + Irix Blackstone 15mm F2.4 + Kase WM Revolution CPL (ISO 200 – F11 – 1/2s)

Canon 5D Mark IV + Irix Blackstone 15mm F2.4 + Kase WM Revolution CPL (ISO 100 – F11 – 0.8s)

Canon 5D Mark IV + Canon EF 16-35mm F2.8L II USM + Kase WM Revolution CPL + ND1000 (ISO 800 – F8 – 102s)

Canon 5D Mark IV + Sigma 50mm F1.4 DG Art + Kase WM Revolution CPL (ISO 800 – F4 – 1/4s)

Canon 5D Mark IV + Irix Blackstone 15mm F2.4 + Kase WM Revolution CPL (ISO 800 – F11 – 1/8s)

Canon 5D Mark IV + Irix Blackstone 15mm F2.4 + Kase WM Revolution CPL (ISO 100 – F16 – 0.8s)
---